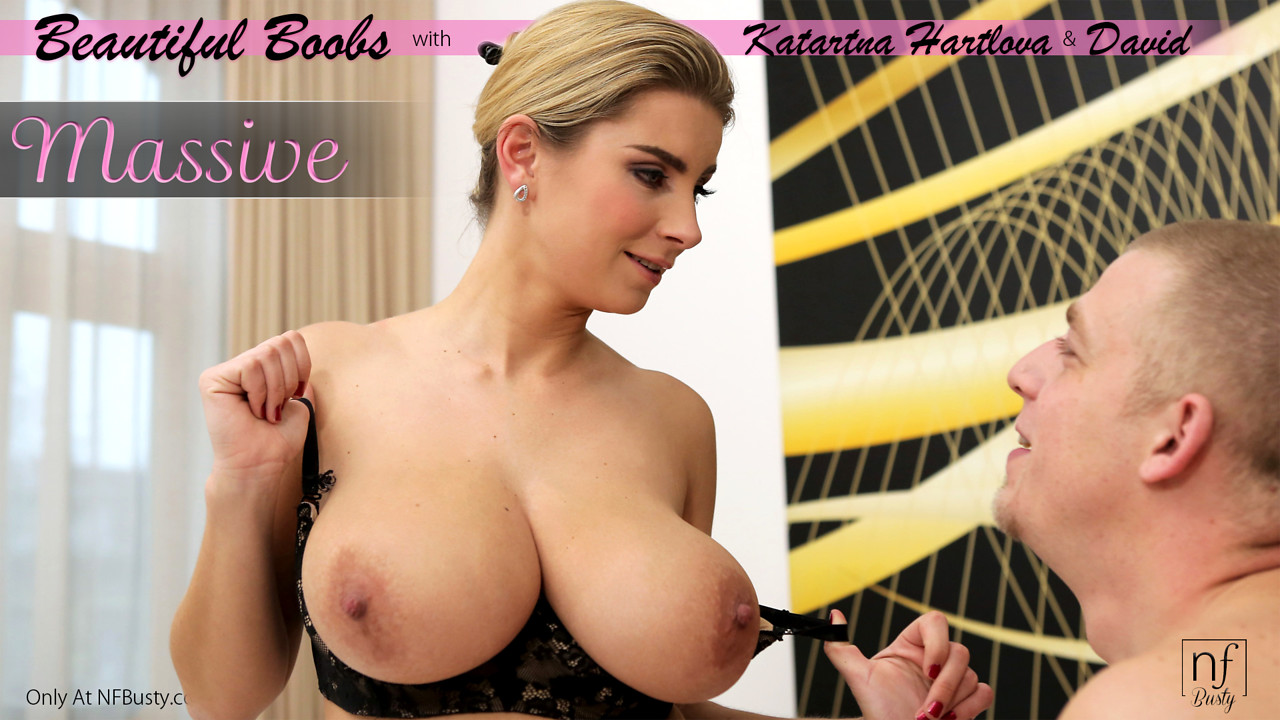 featuring

David and Katarina Hartlova.
Added On:
May 11, 2018
Description:
Bombshell brunette Katarina Hartlova steps into the bathtub and smooths warm suds all over her big breasts and down her belly. Her delectable pussy gets plenty of attention as her hands move farther down. It's not long before Katarina has moved on from cleanliness so that her hands and fingers are busy creating pure pleasure with the moisture from the bath.
Retiring to the bedroom, Katarina is just finishing putting on a lingerie bra and panties with matching stockings when David joins her. She beckons him close and urges him onto the bed where he watches with rapt attention as she pops her tits out of her bra and presses them into his face. Leaning in for a sample, David urges Katarina to turn around so he can also slide her thong down her long legs and sample the creamy wetness of her needy pussy.
After David has licked, rubbed, and teased Katarina into a sexual frenzy, he pulls his stiffie out and shoves himself all the way into her tight twat. Katarina rocks back to meet him stroke for stroke She moans her delight as David delivers a proper pussy pounding, but this hot horny babe has something more in mind than a single position.
Turning around, Katarina licks her own musk from David's hardon. She leans forward, letting her massive breasts and diamond hard nipples brush against her lover's dick. Rather than pressing her knockers together for a titty fuck, Katarina chooses to climb into David's lap to take him for a ride while her boobs quiver for a spectacularly sensual show.
Finding herself on her back, Katarina moans in delight and keeps playing with her giant sweater puppies as David works her fuck hole. She raises one leg in the air to offer them both a better angle of penetration, doubling down on each of their pleasure. As David continues his steady pace on Katarina's twat, her moans gradually grow louder and needier until her orgasmic cry breaks.
Back on her hands and knees, Katarina goes to work with her mouth once again until David rewards her with a mouthful of cum. Katarina backs off, hefting her heavy breasts to create a platform so she can dribble David's cum out of her mouth. With loving hands, she strokes her tits and rubs David's jizz into her soft skin.
Mall Teen Seduces Older Guy Where else can a teenager go to hangout, without being harassed by her parents or other adults? The mall was it if you were over…
Natalie Portman, The Florence Nightingale Effect This is a work of complete fiction. It just popped into my brain so I wrote it down and share it for free and make…
A Playboy 3-Way This is a work of complete fiction. It just popped into my brain so I wrote it down and share it for free and make…
The Daring, Naughty Sleepover 1 The Daring Naughty Sleepover (ff, mff, Mff, exhibitionist) Summary – Cindy and Stacy have a long-awaited sleepover. Things get a bit naughty… Note – This…